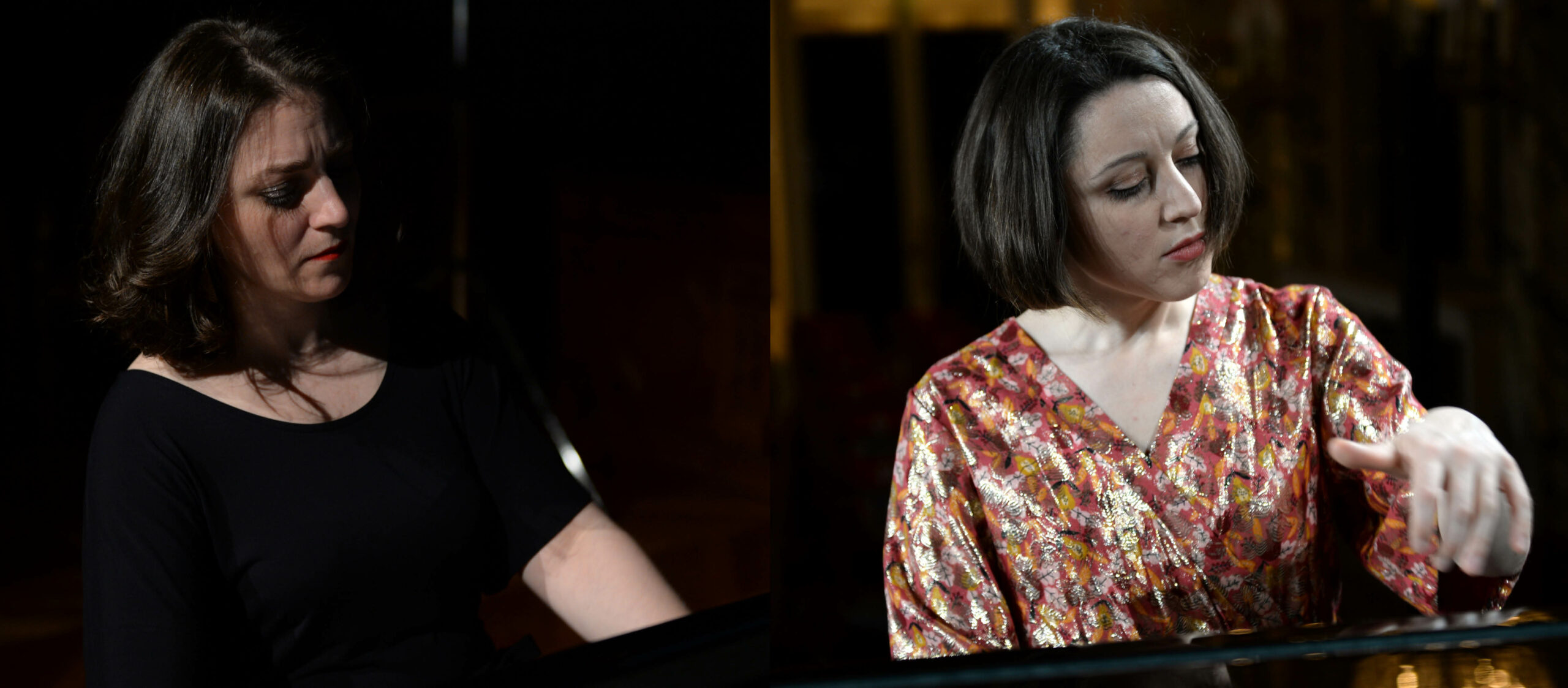 Concert in 2 parts
2.30pm – Opéra Garnier
1st part – FRENCH MUSIC AT THE END OF THE 19th CENTURY
At the beginning of the 20th century, the great oak that was Debussy concealed a forest of other masters whose music evoked nature with poetry and lyricism. Aline Piboule performs these forgotten pieces with a skill that perfectly captures the landscapes traversed by her recital. The virtuosity of these occasionally ambitious pieces is always used to serve considerations of melody, light and color.
Prelude, introducing the tenancy of Gérard Pesson as composer in residence
Adieu
Paul Salard, piano
La lumière n'a pas de bras pour nous porter pour piano amplifié
Albertine Monnet, piano
(students from the regional conservatory of Nice)
Gustave Samazeuilh
Le chant de la mer (excerpt)
Pierre-Octave Ferroud
Types (excerpts)
Abel Decaux
Clairs de lune (excerpts)
Louis Aubert
Sillages, op. 27
Aline Piboule, piano
The programme of this concert was recorded for the Printemps des Arts de Monte-Carlo label !

Free shuttle service
Photos / Aline Piboule et Marie Vermeulin ©Alain Hanel
2nd part – LISZT, SECOND VIENNESE SCHOOL AND WORLD PREMIERE
Supported by the Festival Printemps des Arts since the start of her brilliant career, French pianist Marie Vermeulin proposes a demanding recital that highlights works rarely publicly performed (Liszt's 6 Polish Songs and Schoenberg's Six Little Piano Pieces op. 19) as well as the first performance of a work by Marco Stroppa (b. 1959) – a cycle of studies distantly linked to Debussy. The concert is an invitation to explore the limits between music and silence, before culminating in the massive monument sculpted by Liszt to the memory of Johann Sebastian Bach.
Prelude, introducing the tenancy of Gérard Pesson as composer in residence
Origami Chopin
Jeux d'os aux capucins
Lily Malivel, piano
Speech of clouds
Stella Almondo, piano
(students from the regional conservatory of Nice)
Franz Liszt
6 chants polonais, S. 480
Arnold Schönberg
6 petites pièces pour piano, op. 19
Marco Stroppa
Études paradoxales, world premiere – a Printemps des Arts
de Monte-Carlo commission
Franz Liszt
Variations on Weinen, Klagen, Sorgen, Zagen, S. 180
Marie Vermeulin, piano