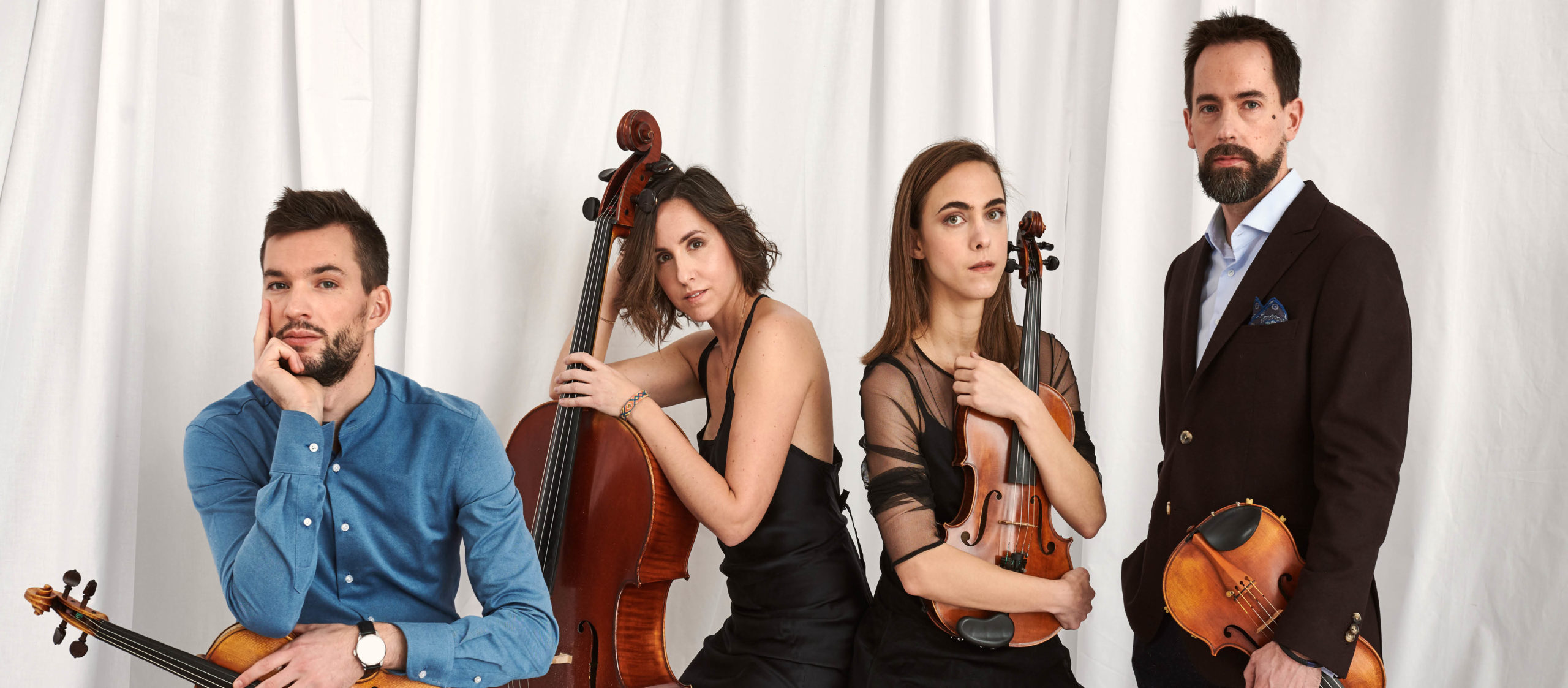 2.30pm – Musée océanographique
CONCERT – WORLD PREMIERE AND SECOND VIENNESE SCHOOL
Inexhaustible, the string quartet genre has always inspired the greatest composers. At the end of the 19th century, Schoenberg wanted to pay glowing homage to Mozart, though his almost expressionist flights paved the way for modernism. Webern took the opposite stance, opting for an aphoristic approach. French composer Frédéric Durieux (b. 1959) here unveils his String Quartet no. 2, its predecessor having received its first performance at the Printemps des Arts de Monte-Carlo in 2007. His subtle and elaborate sonorities will be ideally served by the Tana Quartet, which has long focused its efforts on the promoting of contemporary works.

Free shuttle service
Photo / Tana Quartet ©Nathalie Gabay
Frédéric Durieux
Diario Ellittico, first performance of a joint commission by ProQuartet and Printemps des Arts de Monte-Carlo
Anton Webern
Cinq pièces pour quatuor à cordes, op. 5
Arnold Schönberg
Quatuor à cordes en ré majeur
Tana Quartet
The Tana Quartet is supported by the DRAC Hauts de France and receives further support from SACEM, Spedidam and Adami.