EXHIBITION OF INUIT WORKS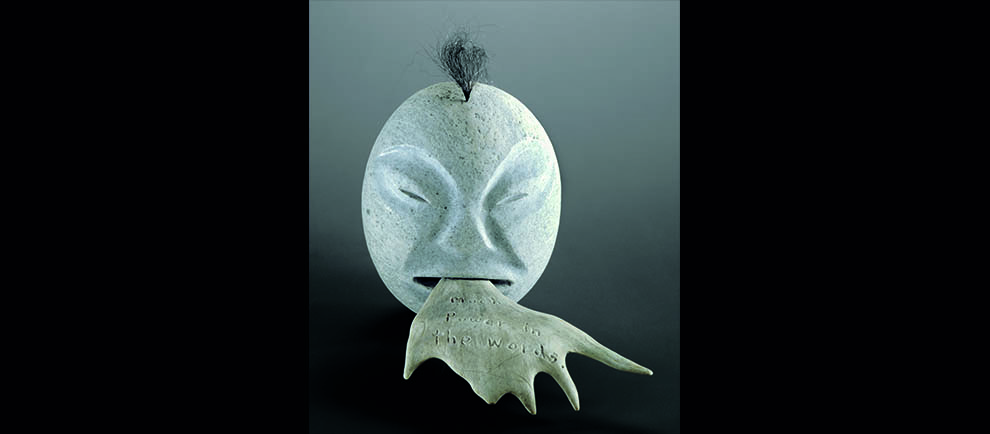 "INUIT GAMES AND THROAT SINGING OF ARCTIC QUEBEC"
The Montreal Museum of Fine Arts (MBAM), with the support of Avataq Cultural Institute, is presenting a unique exhibition of Inuit artworks inspired by Katajjaniq, the throat-singing of Nunavik women (Arctic Quebec), chosen from its collection and from ethnomusicologist Jean-Jacques Nattiez's. Carvings and prints, along with photographic documents and unpublishes videos, bear witness to the importance of this musical game: two women, their face in close proximity, confront each other in a friendly manner, producing alternately high-pitched and low-pitched tones until one of the two slips up.
FROM TUESDAY TO SUNDAY – FROM 2 p.m. to 8 p.m.
AND ON CONCERT EVENINGS at the Auditorium
Auditorium Rainier III
> free entrance

SUNDAY MARCH 29 – 3 p.m.
Guided tour of the exhibition, with Jean-Jacques Nattiez, ethnomusicologist
> reservation necessary. Tel.  +377 97 98 32 90
An exhibition organized by the Montreal Museum of Fine Arts in collaboration with the AVATAQ Cultural Institute, with the support of the Government of Quebec.
The scientific curators of the exhibition are Jean-Jacques Nattiez, ethnomusicologist and professor at the Université de Montréal, Lisa Koperqualuk, Curator and Mediator of Inuit Art, MBAM, and Jacques Des Rochers, Curator of Quebec and Canadian Art (Before 1945), MBAM
Mattiusi Manukuluk Iyaituk (born in 1950), Much Power in the Words, 2005,
granitic gneiss, caribou antler, muskox hair. The Montreal Museum of Fine
Arts, purchase, the Canada Council for the Arts' Acquisition Assistance
Program and the Serge Desroches Bequest. ©Photo MMFA, Christine Guest
---
INSTALLATIONS IN THE CITY
Daniel Iregui, new-media artist from Quebec
Daniel Iregui offers interactive experiences combining art and technology. Inviting the user to move and interact in public spaces, his installations allow us to experience, in a fun way, how our actions change our environment and how another person reacts to these changes.
Control no Control
An interactive LED sculpture, where members of the public are invited to use their hands and body to affect the sound and visuals.
Moon
An interactive installation, where you can control moonlight.
Visible through a window, which floats in space, a moon glints…
Avenue de Monte-Carlo
---
RENDEZVOUS
Rendezvous with the works
As a prelude to certain concerts, we offer rendezvous with the artists, centered on the works presented. Don't miss these instructive and convivial get-togethers!
---