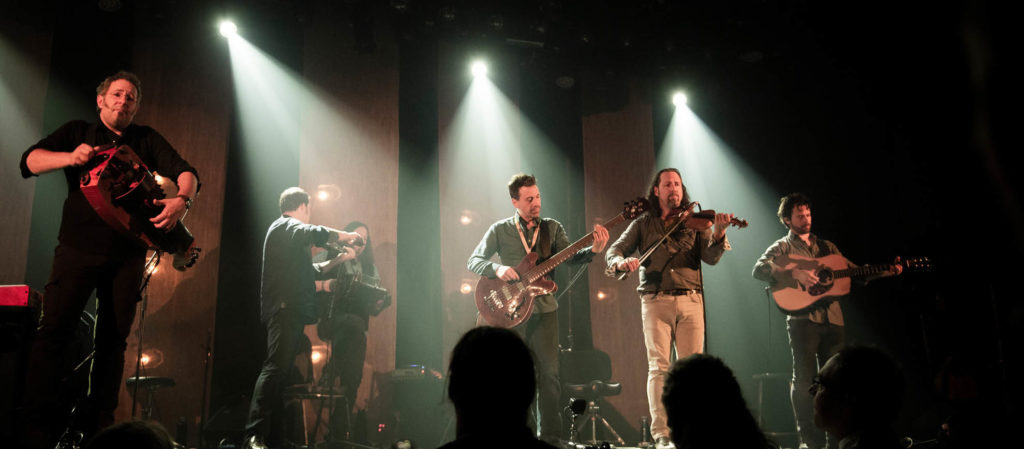 QUEBEC AND UPBEAT FOLK MUSIC
6.30pm – ESPACE LÉO FERRÉ
The Québécois group Le Vent du Nord belongs to the progressive folk movement. It is also a flagship group in the movement to revive Quebec's traditional music. Its joyful musicians have the talent of making music that is both moving and sets everyone's feet tapping – music that is very much of its time.

Free shuttle service
The shuttle provided is the 4.30 p.m. service.
Photo / Le Vent du Nord ©Tzara Maud
Territoires
Le Pays de Samuel
Adieu du Village
Cotillon du capitaine
Le soir arrive
Le jardinier
Le step à Alexis
Louisbourg
La mère à l'échafaud
Évolution tranquille
Au régiment
Chaousaro
Turlute à bassinette
Côte-Nord

Le Vent du Nord

Production La Compagnie du Nord
Promotion La Lune dans les Pieds
With the support of the Québec government