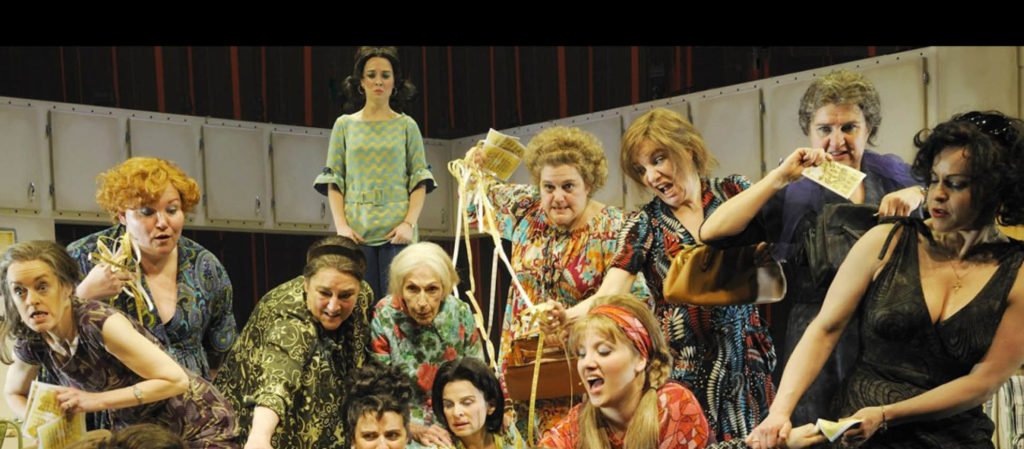 QUEBEC AND THE THEATER
Screening
6pm – Amphithéâtre, One Monte-Carlo
First performed in Quebec in 1968 and since given in over 30 languages, Les Belles-sœurs, by Montrealer Michel Trembley, is a cult work in French-language theater. The story concerns a housewife, in Montreal's Plateau Mont-Royal district, whose life is turned upside down when she wins a million trading stamps. She invites her sisters and neighbors to a stamp-sticking night – all set to music!

Free shuttle service
One return shuttle only after the 8.30 p.m. concert.
Photo / Belles-soeurs movie ©D.R.
Belles-sœurs

Based on the play Les Belles-sœurs by Michel Tremblay
René Richard Cyr, adaptation, libretto and stage direction
Daniel Bélanger, music

In partnership with the Prince Pierre Foundation for the encouragement of contemporary arts
With the support of the Québec government

> free admission, by reservation : +377 97 98 32 90