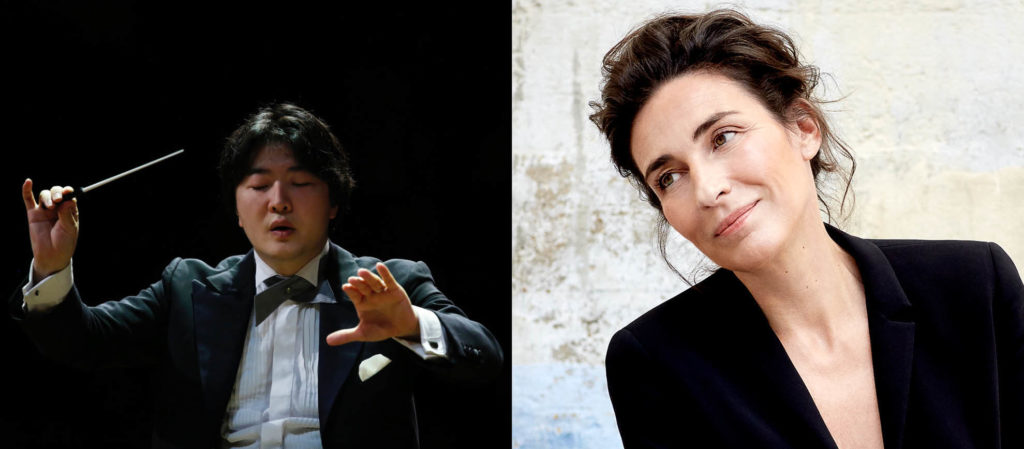 PRELUDE
Maurice Ohana
Carillons pour les heures du jour et de la nuit (1960)
Olivier Baumont, harpsichord
Ernest Chausson
Soir de fête, poème symphonique, op. 32
Poème de l'amour et de la mer, op. 19
---
Interval – An alternative, contemporary performance, featuring Léa Montravers
---
8.30pm – Auditorium Rainier III
Ernest Chausson dreamed of connecting with France's poetic roots by taking his inspiration from nature. The vocal line is voluptuous and bewitching, supported by dense and contrasted colors in the orchestra. Veronique Gens captures this elegant style to perfection. In the 20th century, Maurice Ohana gives a nod in the direction of instruments of the Golden Age of Versailles – particularly the harpsichord, which, in Carillon, mischievously evokes the sound of bells.
Ernest Chausson
Symphonie en si bémol majeur, op. 20
Orchestre philharmonique de Monte-Carlo
Kazuki Yamada, conductor
Véronique Gens, soprano
The concert will be followed by an unusual cocktail reception, with a "fiery" performance by Léa Montravers.
Photos / Kazuki Yamada©Jean-Charles Vinaj, Véronique Gens ©Sandrine Expilly