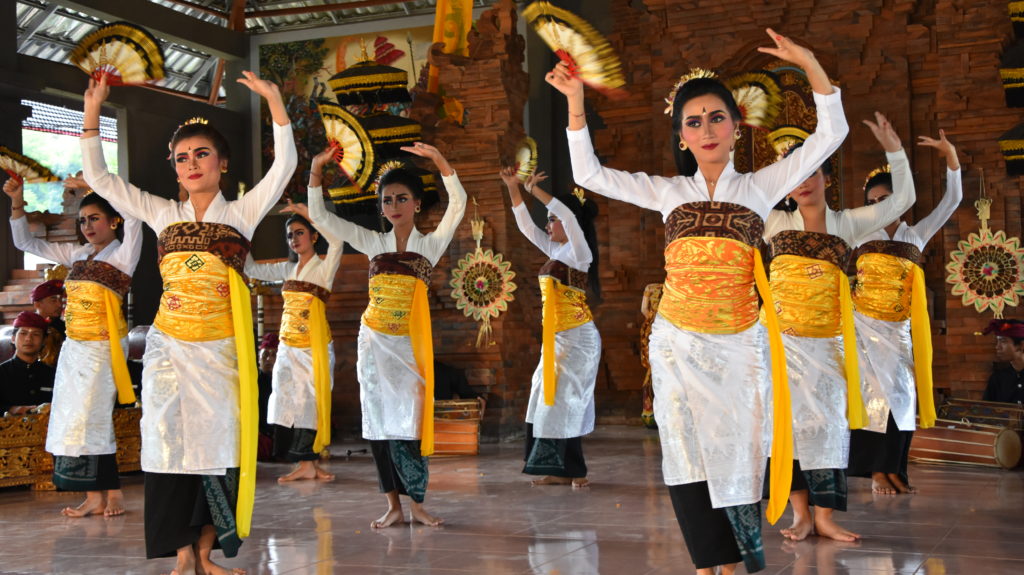 3pm – Leaving from the Place du Casino
"Baleganjur" procession
Procession by Balinese artists of Sebatu village
In the event of bad weather, the procession will be cancelled.
---
6.30pm – SALLE DES ÉTOILES, SPORTING D'ÉTÉ
Discovering the gamelan, with Kati Basset, an artist specializing in the music of Bali and Java
/reservation necessary +377 97 98 32 90
---
THE MUSIC AND DANCE OF BALI
8.30pm – SALLE DES ÉTOILES, SPORTING D'ÉTÉ
In Bali, every village has its gamelan – an ensemble which brings the community together to play, sing and dance, as though celebrating the unity of the group. The village of Sebatu is one of the most impressive. On very rare occasions, its representatives travel to perform publicly this refined and incantatory music that so fascinated Claude Debussy when he encountered it at the Exposition Universelle, in 1889.

Free shuttle service
Photo ©Marc Monnet
The troop of Sebatu village

In collaboration with the Artistic Direction of the Société des Bains de Mer

We are grateful to the "Orféo, musiques du monde" association and Voiron conservatory (residency) for the loan of its gamelan.

Program identical to that of the April 10 performance