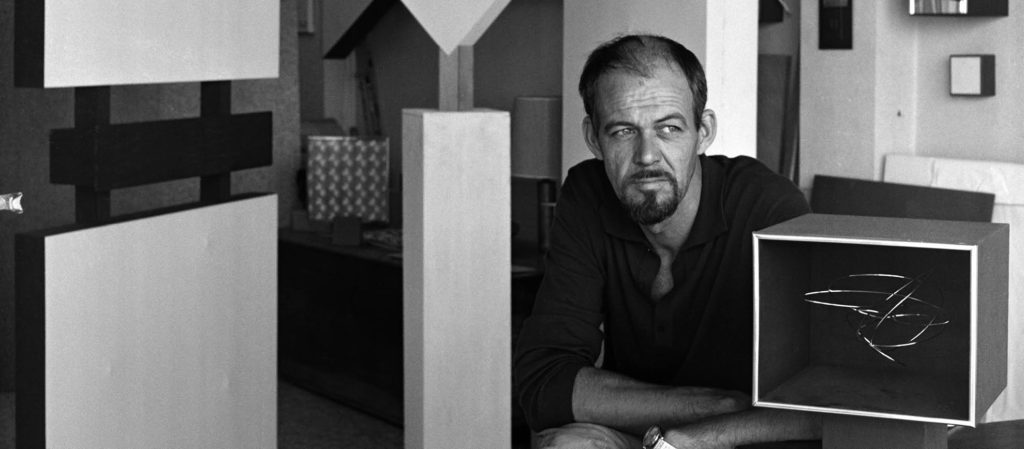 Lars Fredrikson is a "sound sculptor", whose works have to be both heard and felt.
In the context of a major retrospective, held at the Musée d'Art Moderne et d'Art Contemporain, Nice, until March 22, 2020, the Festival invites you to a unique and surprising sound journey:
FRIDAY MARCH 6 – 7pm – MAMAC, Nice
AUDITORIUM
Ieva Sruogyté, alto
Rendevous "Sound-vision-space. Discover the work of Lars Fredrikson", with Marc Bembekoff, Director of La Galerie Contemporary art center of Noisy-le-Sec.
SOUND JOURNEY through the exhibition.
Adélaïde Ferrière & Noè Rodrigo Gisbert, percussions
Philippe de Ezcurra, accordion
Bumjun Kim, cello
Maroussia Gentet, piano
> free entry, by reservation – Tel. +377 97 98 32 90
subject to seating availability
In association with the Nouveau Musée National, Monaco, which published a book on the exhibition.

During the Festival in Monaco, at the end of some concerts, you will be able to listen to recordings of pieces by the artist, from the collection of the Centre Pompidou, Paris.
Listening rooms during the Festival – limited seating capacity, reservation necessary +377 97 98 32 90
SATURDAY MARCH 14 – Opéra Garnier after the concert around 10.15pm
THURSDAY MARCH 19 – Oceanographic Museum after the concert around 10pm
THURSDAY APRIL 2 – Opéra Garnier after the concert around 10pm
SUNDAY APRIL 5 – Auditorium Rainier III after the concert around 8pm

Photo / Lars Fredrikson entouré de « Structures dynamiques » dans sa maison-atelier à Antibes, vers 1967-1969
Archives Lars Fredrikson EstateDroits réservés – © Lars Fredrikson Estate